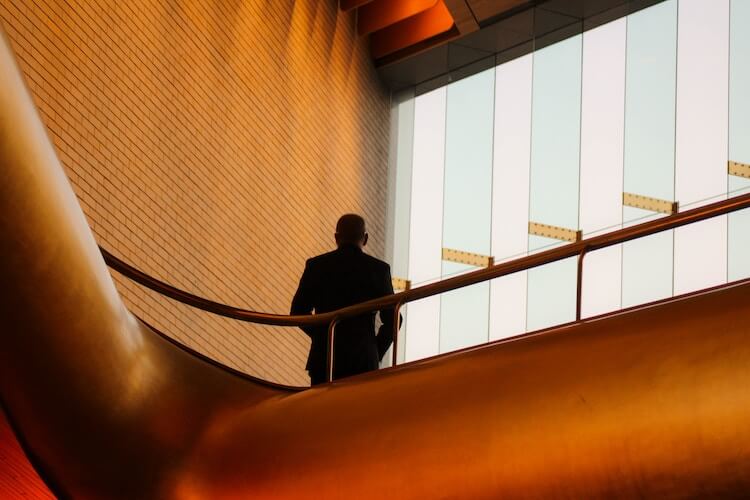 It's hard to believe, but 2019 is quickly coming to a close.
2020 will soon be here, and with it plenty of excitement: a new U.S. presidential election; the Summer Olympics in Tokyo, Japan; and, of course, lots of big changes in the world of online retail — namely, Amazon.
This article lists five major predictions we have regarding Amazon for 2020, including data, sources, and expertise to substantiate them.
1 – Amazon will end its Buyer-Seller Messaging Service.
Amazon's Buyer-Seller Messaging Service is a tool that allows Amazon's third-party sellers to communicate directly with customers who have purchased their product. We believe Amazon will dissolve the system in 2020.
Why?
First, over the last two to three years, Amazon has made it increasingly difficult for its third-party sellers (especially sellers who use its internal logistics system, Fulfillment by Amazon), to communicate with shoppers who buy from them.
In March 2017, Amazon added a feature that allowed its U.S. customers to opt out of receiving messages in the messaging system. A year later, Amazon expanded this policy to its UK and Japanese markets (FeedbackExpress).
As a result, sellers who sent emails to customers would receive this email:
"Dear Seller,

We were unable to deliver the message you sent for [order number] because the buyer has chosen to opt out of receiving unsolicited messages from sellers.
…….

Sincerely,

Amazon Seller Support "
Some sellers immediately saw the changes as doom-and-gloom.
"Customers being able to opt out of messages is not helping Amazon customer experience nor does it help sellers. Bad for business on both ends. It makes no sense," one user commented on an Amazon seller forum following the change.
Anecdotally, I noticed that roughly half of the messages I was sending to customers were being blocked by Amazon's new system.
The next hint we have that Amazon is prepared to disband its messaging service is the continual updating of its communication terms of service.
On November 17, 2019 Amazon sent an email regarding seller messaging. It included specific limitations on what sellers can and cannot say in their communications to customers. Furthermore, they introduced limitations on the number of times sellers could request reviews and seller feedback.
Finally, Amazon has started introducing its own features that aim to replace buyer-seller messaging features.
Perhaps the biggest of these is the "Request a Review" button introduced on November 13. Instead of sending messages to customers manually or via an automated messaging application like Launch, sellers can click a button in their orders window to send a customer a follow-up review request.
Why would Amazon do this?
Amazon has long told its sellers that it is a "customer comes first" company. In fact, it's the first few lines of its mission statement.
Our vision is to be earth's most customer-centric company; to build a place where people can come to find and discover anything they might want to buy online.
Anything disrupting that process goes against this mission statement.
Giving sellers free rein to Amazon's customer base potentially exposes Amazons shoppers to manipulation, spam, and other practices by select bad-actor sellers, which clearly goes against Amazon's customer-centric philosophies.
According to Amazon, the first line of defence against these bad actors is to ensure that Amazon controls seller messaging. And the easiest way for them to control messaging is to remove sellers' ability to send messages.
2 – Amazon will bring Singles Day to the U.S.
While Prime Day and Cyber Monday are big events in the U.S., in China the holiday shopping craze starts with on November 11, with Singles Day. Touted as an "anti-Valentine's Day", shoppers purchase goods for themselves during Single Day.
Singles Day is so popular that Alibaba alone claimed $38 billion in sales among all of its branches. That's more sales than all online retailers in the U.S. combined saw between Black Friday and Cyber Monday in 2019 — a total of $24.4 billion.
As of this writing, total online retail sales for the entire 2019 holiday shopping season is expected to be $143.8 billion. That's a little over three times what Alibaba did alone in one day.
And we've already seen evidence that other countries are starting to adopt Singles Day.
While researching which countries participate in Black Friday around the world, both the United Arab Emirates and Spain — two countries where Amazon has a presence — gave preference to Singles Day deals and promotions over Black Friday.
Singles Day likely draws interest from those who may not have (or want) to give gifts during the holidays. By offering deals for those "singles" ahead of the typical holiday rush, it's creating a new holiday tradition.
Singles Day effectively expands the market for retailers.
Why would Amazon participate in Singles Day?
Amazon is no stranger to creating new sales holidays for its customers. Amazon's mid-summer holiday, Prime Day, brought in $7.6 billion in revenue for the retailer this year. That's close to double Prime Day's 2018 sales.
Therefore, with Singles Day bringing in such enormous sums of money for Alibaba (which we suspect will soon become Amazon's biggest competitor), it's only a matter of time before Amazon extends the holiday season to include Singles Day.
The only apparent obstacle to Singles Day in the U.S. right now is the calendar conflict with Veterans' Day. It also falls on the 11th of November, and carries a contradictorily solemn tone.
3 – Amazon will enter African markets.
Considering two-thirds of the world participates in the Black Friday sales holiday in one form or another, it's not surprising that many African countries also take part.
More so than Amazon and Alibaba (which both lack a presence in Africa), the online retailer Jumia and its brick-and-mortar/online competitor, Shoprite, dominated search engine results for Black Friday in African nations.
Jumia — started in 2012 in Lagos, Nigeria — currently has a presence in 13 African countries. The press often refers to it as the "Amazon of Africa."
VOA News reported that Black Friday sales throughout Africa in 2019 were 1,331% higher than normal sales. In Jumia's home country, Nigeria, they saw average sales of $60 per shopper. In South Africa, Shoprite's home country, they saw almost $120 per shopper. Not to mention, First National Bank of South Africa reported $169 billion (USD) worth of sales during the shopping holiday.
And massive holiday sales aren't the only thing that makes Africa an attractive battleground for online retail giants like Amazon and Alibaba.
Just this year, the African Union announced the Africa Continental Free Trade Area (AfCFTA). It will allow free trade among Africa's 54 nations, similar to that of the European Union or the North Atlantic Free Trade Agreement (NAFTA).
The trade agreement is expected to boost job growth as well as the overall GDP of Africa.
How will Amazon respond?
Our prediction isn't that Amazon will enter the market to compete with Jumia and Shoprite. Instead, we predict that Amazon will acquire one or the other, the same way they did with Middle Eastern online retailer Souq, in 2017 (Souq is now Amazon.ae).
And since QZ reported in November that Jumia has had issues maintaining its costly retail network (showing over $1 billion in losses), we think Jumia is the likelier target.
Currently, Jumia is valued at $410.94 million, less than one-third of its IPO valuation in April of 2019. That's nearly $200 million less than the cash value Amazon paid for Souq in 2017.
So, could we see Amazon.ng in the future? A phoenix rising from the ashes of an acquired Jumia? We think so.
4 – Amazon will make sweeping changes in response to fake reviews.
If there is one easy prediction for Amazon in 2020, it's that Amazon's crusade to end fake reviews on their retail platform will continue into the new year.
Since the disruptive terms-of-service change of October 2016 which forbade sellers from sending incentivized products in exchange for reviews, Amazon continues to update its terms of service to combat this ongoing issue.
Already in this article, we've noted that Amazon is likely to dissolve its Buyer-Seller Messaging Service. The evidence we have pointing towards that theory comes directly from another terms-of-service update going into effect on December 29, 2019.
The update is primarily concerned with reviews and the language sellers use in communication.
Sellers using the following tactics are in violation of Amazon's terms-of-service:
Posting reviews of their own product, or their competitors' products.
Offering a third party a financial reward, discount, free products, or other compensation in exchange for a review on their product or their competitor's product. (This includes using services that sell customer reviews, websites, or social media groups.)
Providing (or offering to provide) a refund or reimbursement after the buyer writes a review. This includes reimbursement via a non-Amazon payment method. (This could be done via buyer-seller messaging on Amazon, directly contacting customers off Amazon, or using third-party services, websites, or social media groups.)
Perhaps the greatest catalyst for Amazon making sweeping changes comes from their reflexive responses to negative media attention.
In October 2016, two weeks after ReviewMeta published a video showing a direct correlation between high review ratings and customers who received free or heavily discounted products, Amazon introduced the ban on incentivized reviews.
When Bernie Sanders used social media to rail against Amazon's mistreatment of fulfillment center workers and low wages, Amazon increased their minimum wage to $15 per hour.
And the negative press hasn't stopped. But, unfortunately, Amazon has yet to find a cure for its problems with fake reviews.
In a report released by EcomCrew, the platform identified the top methods Chinese sellers use to manipulate Amazon. Chief among those mentioned was review manipulation.
AMZKungfu's Zach Franklin told EcomCrew that, in his experience, 50% of Chinese sellers use black-hat tactics to get around Amazon's terms of service. For Chinese sellers, "reviews equal sales."
What changes will Amazon make?
Here are a few of the ideas suggested by our team of experts:
Increased emphasis on the Amazon Brand Registry, including special features which "gate" casual sellers from having an expanded presence on the platform.
Mandated English copywriting for listings.
Algorithms that track review velocity. For example, if a product was launched 30 days ago, made 150 sales, and already has 75 reviews, Amazon will flag the listing for review.
Seller accounts banned by banking/credit card information.
Seller accounts banned by manufacturer (Amazon could adopt a method of tracing the origin of products similar to how Jungle Scout's Supplier Database works).
5 – Amazon will end FBM for certain categories.
Finally (and this one may be extreme), we predict Amazon will end FBM for some product categories.
Fulfillment by Merchant (FBM) is a program in which third-party sellers can list their products on Amazon and then fulfill the orders themselves. This is in contrast to the Fulfillment by Amazon (FBA) program. With FBA, sellers list their products on Amazon, and then Amazon handles the storing, picking, packing, and shipping of products to the end users.
FBM presents a two-fold liability for Amazon.
First, FBM offers an avenue for "black hat" sellers to list counterfeit goods on other listings. Sometimes, these phony listings are dropshipped from other countries. This creates longer delivery times and damages the ratings of the product itself.
Second, Amazon cannot control the branding and messaging with FBM the same way they can with FBA.
While Amazon has guidelines in place for FBM sellers to follow regarding shipping times, the quality of packaging, and customer service follow-up, FBM sellers who fail to follow these shipping and customer service standards cannot be penalized by Amazon.
These individuals can really only be penalized through negative seller reviews (which are different from product reviews). And seller reviews are only visible when you click on the "more sellers" option — which most folks rarely do.
However, we don't believe that Amazon will totally remove FBM functionality.
Earlier this year, we reviewed the best selling products by category and by seller type. We discovered that FBM sellers excel in (and even dominate) certain categories. So, categories with high-end, difficult-to-ship products — such as appliances, mattresses, and furniture — are likely to remain open to FBM sellers.
Based on that data, we predict that Amazon will dissolve FBM for categories like Kitchen & Dining, Toys, and Sports & Outdoors, which tend to have lighter, more shippable items (compared to appliances, furniture, and mattresses).
At the very least, FBM merchants will have tighter restrictions on the types of products they can sell.
Conclusion
No, we do not possess a crystal ball. But we still feel confident in our Amazon predictions for 2020, and we're excited to see which come to pass. If there is one thing Amazon is good at doing, though, it's surprising people!
What other predictions do you have for 2020? Let us know in the comments below.